District Champions
The team of Austin Buss, Micah Erickson, Elly Lempka, and Erika Eckhardt placed 1st out of the 12 teams competing in the District Meats Identification and Judging Contest. The picture shows the members holding steaks at Sun Mart in Beatrice, where they practiced identifying retail cuts of beef and pork.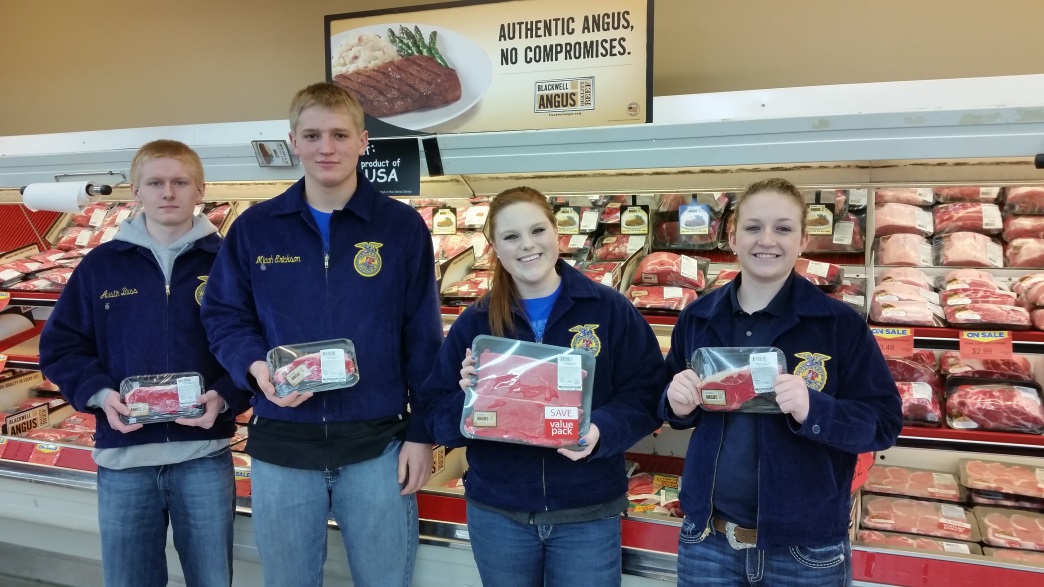 The team of Jacob Schwenneker, Sydney Goracke, Alisha Fisher, and Mae Stark finished 3rd.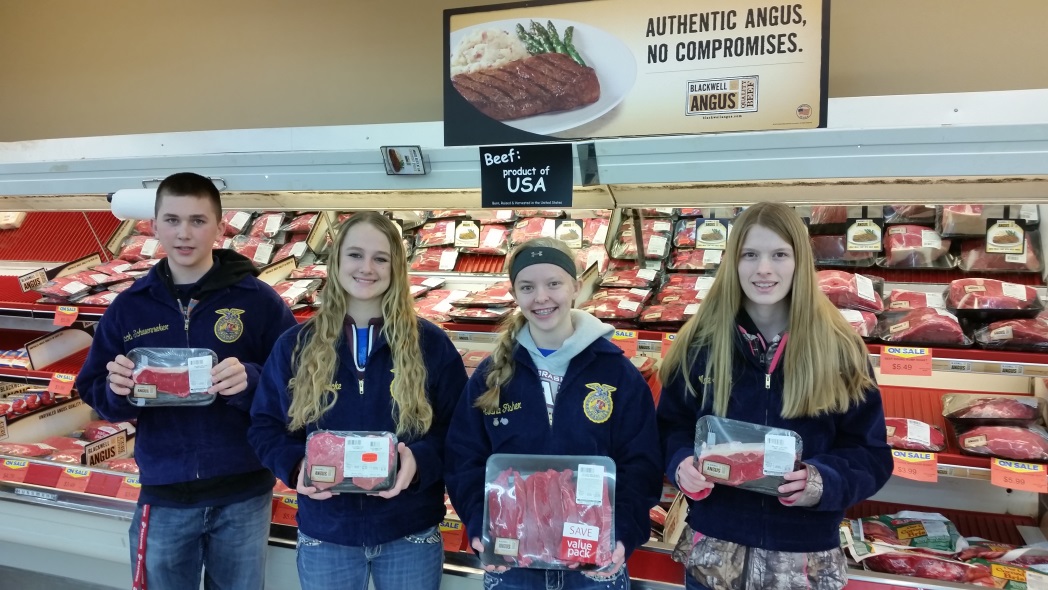 Out of the 41 individuals competing, Micah placed 1st; Erika - 3rd; Alisha - 4th; Austin - 5th; Elly - 7th; Mae - 9th; Jacob - 12th; and Sydney - 13th.
Southeast Community College hosted the Meats Contest on March 3rd, 2015.